Description
Brand Name:

AUXITO

Voltage:

24 V

Certification:

CE

Origin:

CN(Origin)

External/Interior:

External Lights

Lumen:

2000LM Super Bright

Chip Assembly Type:

CSP LED H11 H16 H10

Color Temperature:

6000K white, 3000K Yellow/AMBER

Led Beam Type:

Spot

Light Source:

LED

DRL for cars 12v:

DRL for cars 12v

H11 H8 LED Canbus Fog Light:

H11 H8 LED Canbus Fog Light H9 H16 JP 9005 9006 LED

AUXITO 2000LM H11 H8 LED Canbus:

2000LM H11 H8 LED Canbus Car Light H16 JP H10 LED DRL

auxito 9005 HB3 9006 HB4 Led:

H11 LED Fog Light Bulbs H8 H9 H16 JP LED CSP

H8 H11 9006 HB4 LED Canbus Fog Lights:

For BMW VW Mercedes Audi A3 8P A4 6B A6 C6 C7 BMW E60 E90

AUXITO H16 H10 9005 HB3 LED Fog Lamp:

For BMW VW Mercedes Audi A3 8P A4 6B A6 C6 C7 BMW E60 E90

AUXITO 9005 HB3 9006 HB4 LED Fog Light:

For BMW VW Mercedes Audi A3 8P A4 6B A6 C6 C7 BMW E60 E90

9005 HB3 LED Fog Lamp 9006 H11LED Bulb:

For BMW VW Mercedes Audi A3 8P A4 6B A6 C6 C7 BMW E60 E90

Feature 1:

Non-polarity

Feature 2:

Plug and play, replace of 55w original halogen fog light

hb4 led canbus:

9006 hb4 led canbus

h11 led canbus:

h11 led canbus bulb fog light

h11 led for audi a3:

h11 led for audi a3 8p a6 c6

h8 canbus fog:

h8 led canbus fog light bulb

lamp hb4 9006 led bulb lamp:

fog lamp hb4 9006 led bulb light

h11 h10 led fog lamp for audi a3:

h11 h10 hb4 hb3 led fog lamp for audi a3

led lamp 12v h11 led canbus:

led lamp 12v h11 h8 h10 led bulb

h11 led fog light:

h11 led fog light canbus no error

led lamp h11:

led lamp h11 h8 h16jp h10 led canbus fog light

h11 led:

h11 h8 h16jp led fog light for bmw e60 bmw e90

H8 H11 H16 LED Canbus:

2000LM H8 H11 H16 LED Canbus 9005 HB3 9006 HB4 LED Fog Lamp

h11 led fog light bulbs:

h11 led fog light bulbs

h16 led fog lights:

h16 led fog lights

Warranty:

1 Year Warranty

Package included:

2 pieces led fog lamp bulb


AUXITO 2x 2000LM H8 H11 H16JP LED Canbus 9005 HB3 9006 HB4 LED Fog Lamp For BMW VW Mercedes Audi A3 8P A4 B8 B6 A6 C6 C7 BMW E60 E90
Description:
● 12Pcs CSP LED Chips
● 360 Degrees Illumination
● Waterproof: IP65
● Voltage:12V to 24V
● Lumen: 2000LM/bulb, 4000LM/set
● Power: 15W/bulb, 30W/set
●Light Color: 3000K Golden Yellow; Extreme 6000K White Light ;6000K White + 3000K Yellow Switchback
● Direct replacement for 55w halogen fog light bulbs
● 30,000+ Hours of Lifespan Long lasting LED's
Warranty : 1 Year Warranty
Interface Reference: H11/H8/H9/H16(JP) /H10 9005/HB3 9006/HB4
Note:
1. Please check Socket of your old lamp before purchasing.
2. Our H16 JP , Did not EU H16 5202, Please check, Thank you.
Package included: 2 pieces led fog lamp bulb.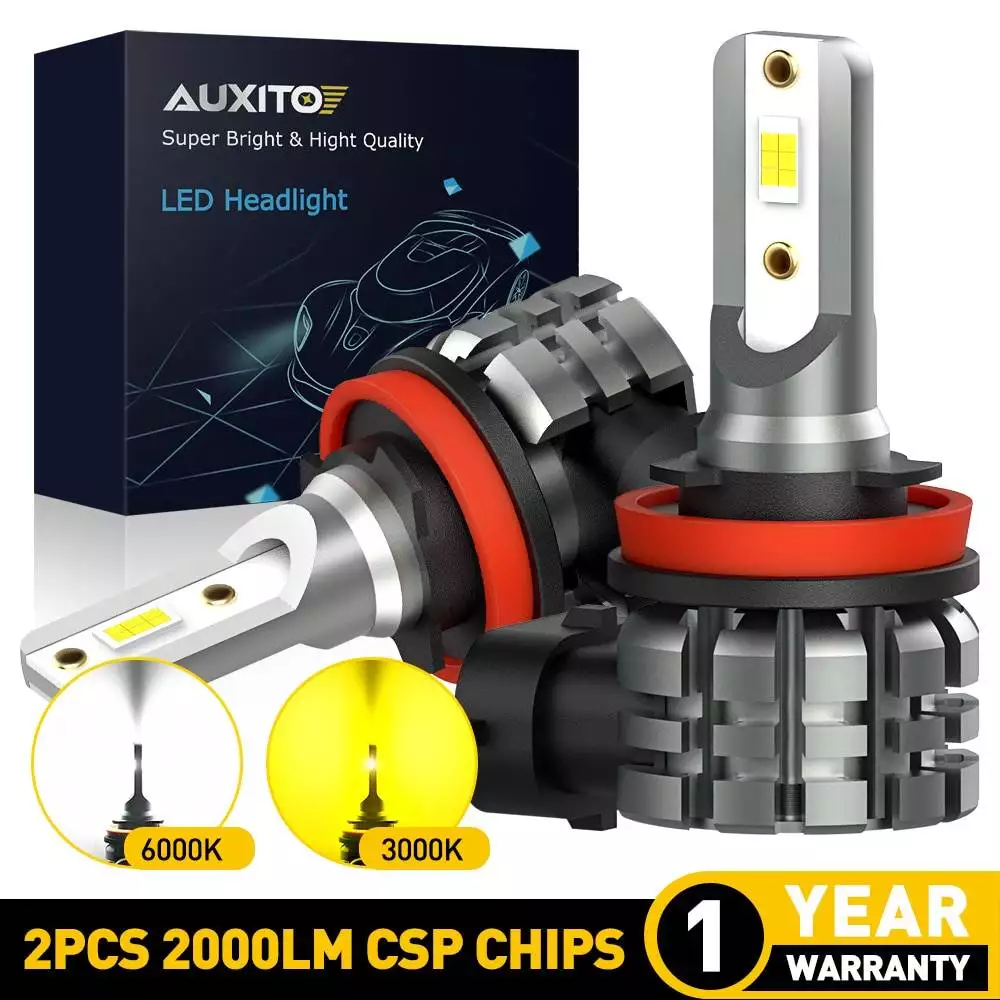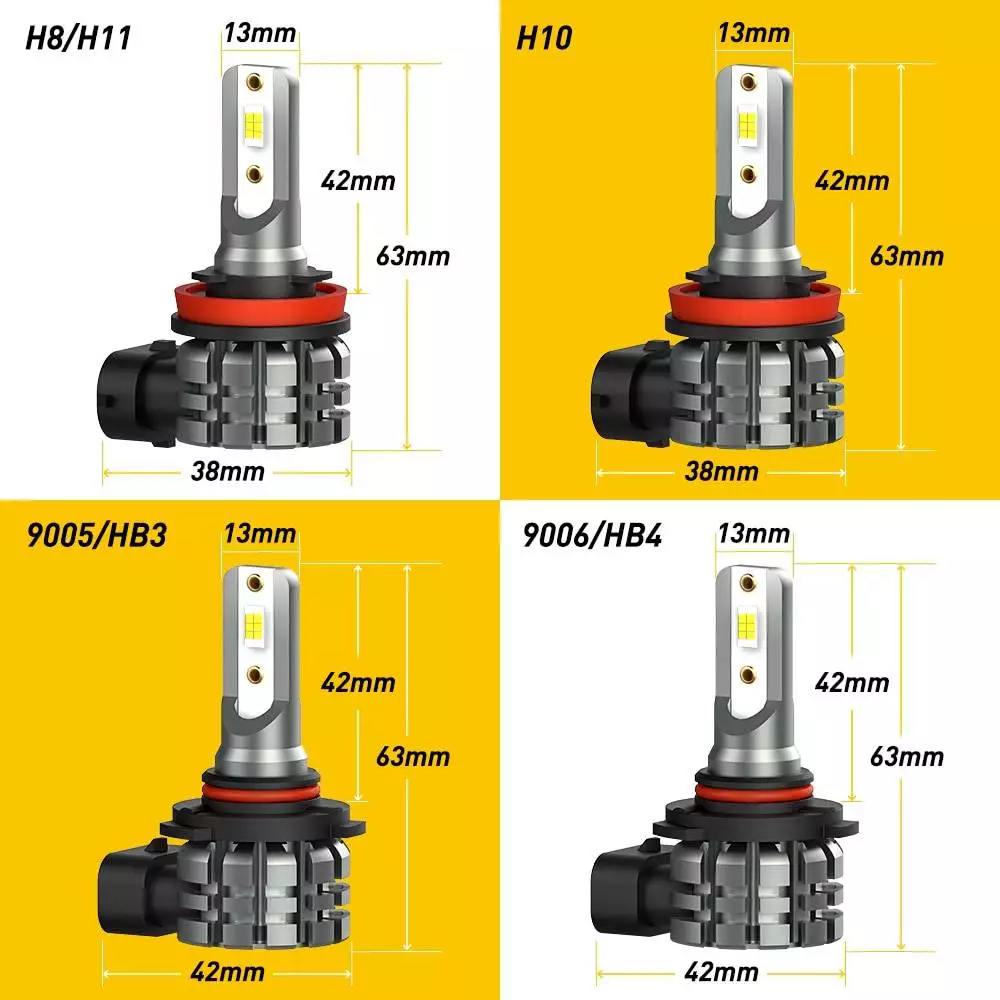 >> 10 Mminutes Quick Installation
Canbus Error Free for 98% Vehicles but load resistors may still be needed for vehicles equipped with CANBUS system to bypass the error codes (purchase separately)
NOTE: If the bulb not light up after installation, simply flip the bulb 180 degree and retry.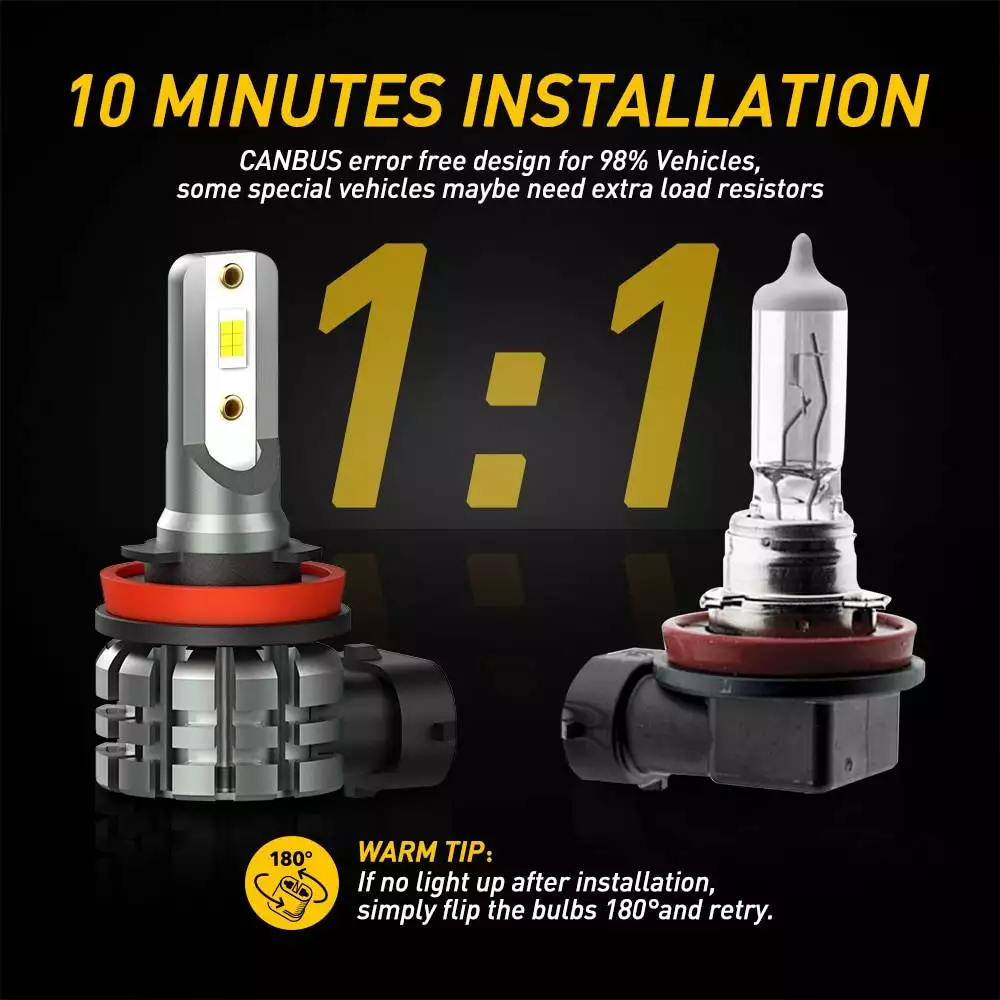 >> 200% + Super Bright
12 pieces hight Power CSP LED Chips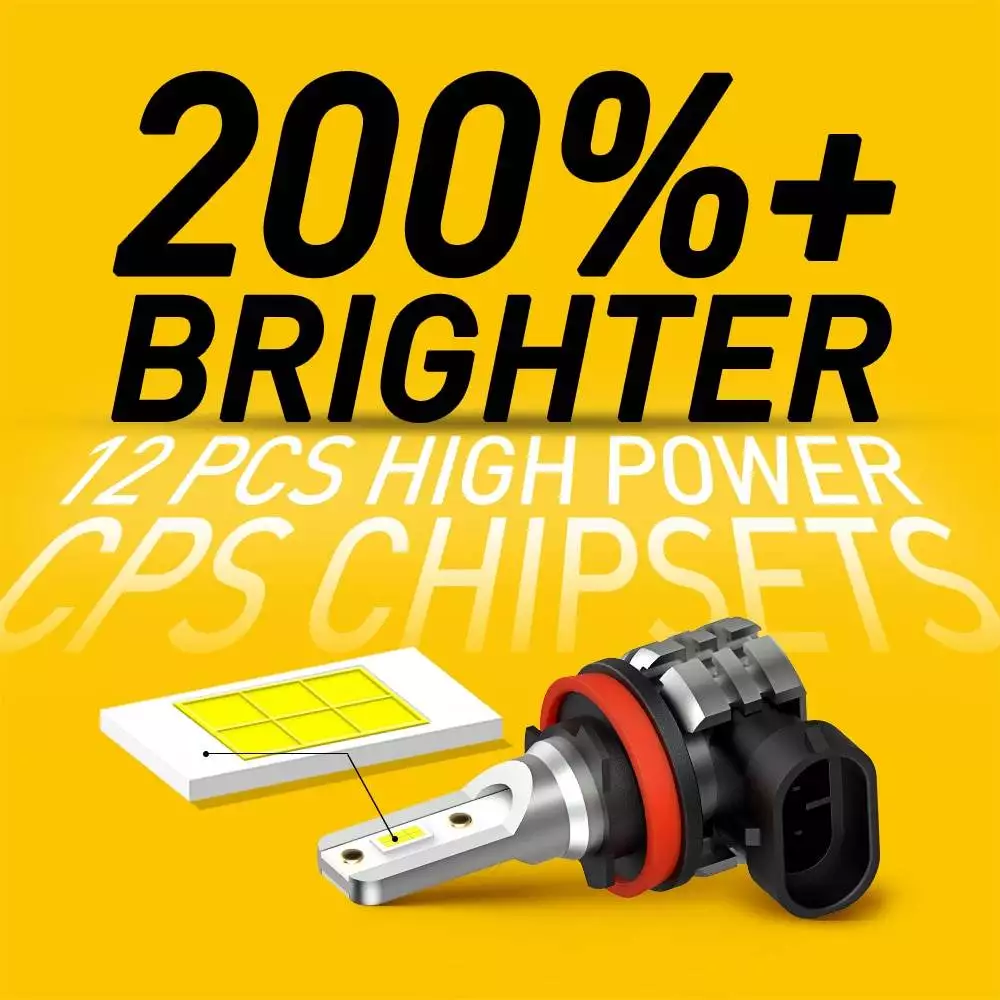 >> 360° Illumination
No dark spots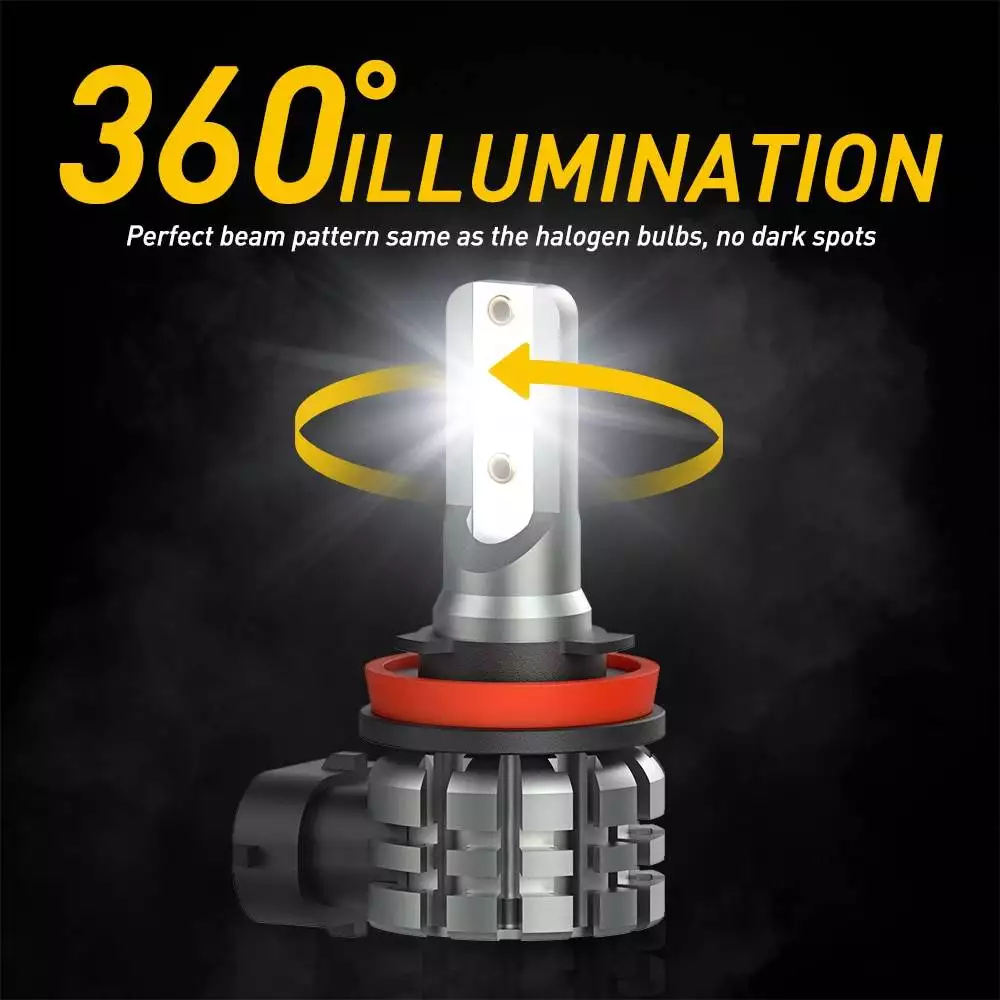 6063# Aluminum Body Built
Fast Cooling System
30000 Hours Lifespan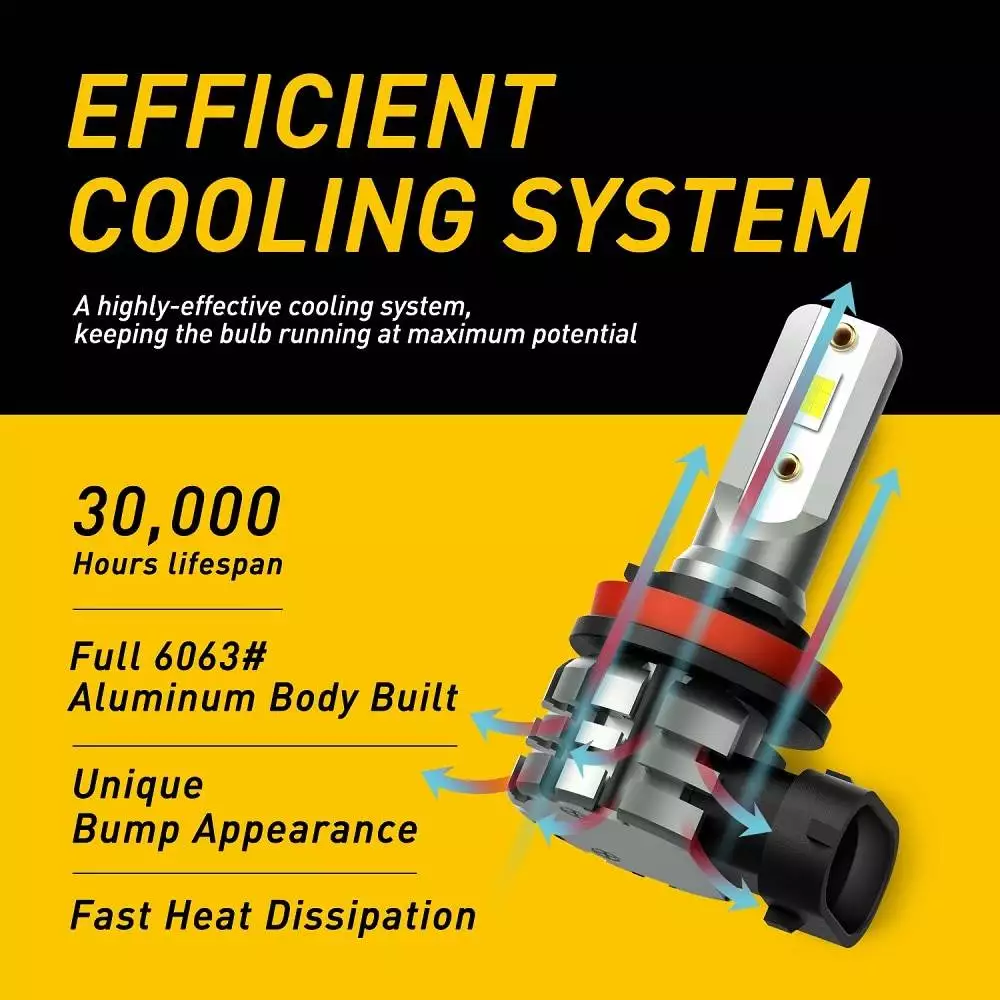 >> Integrated Waterproof Design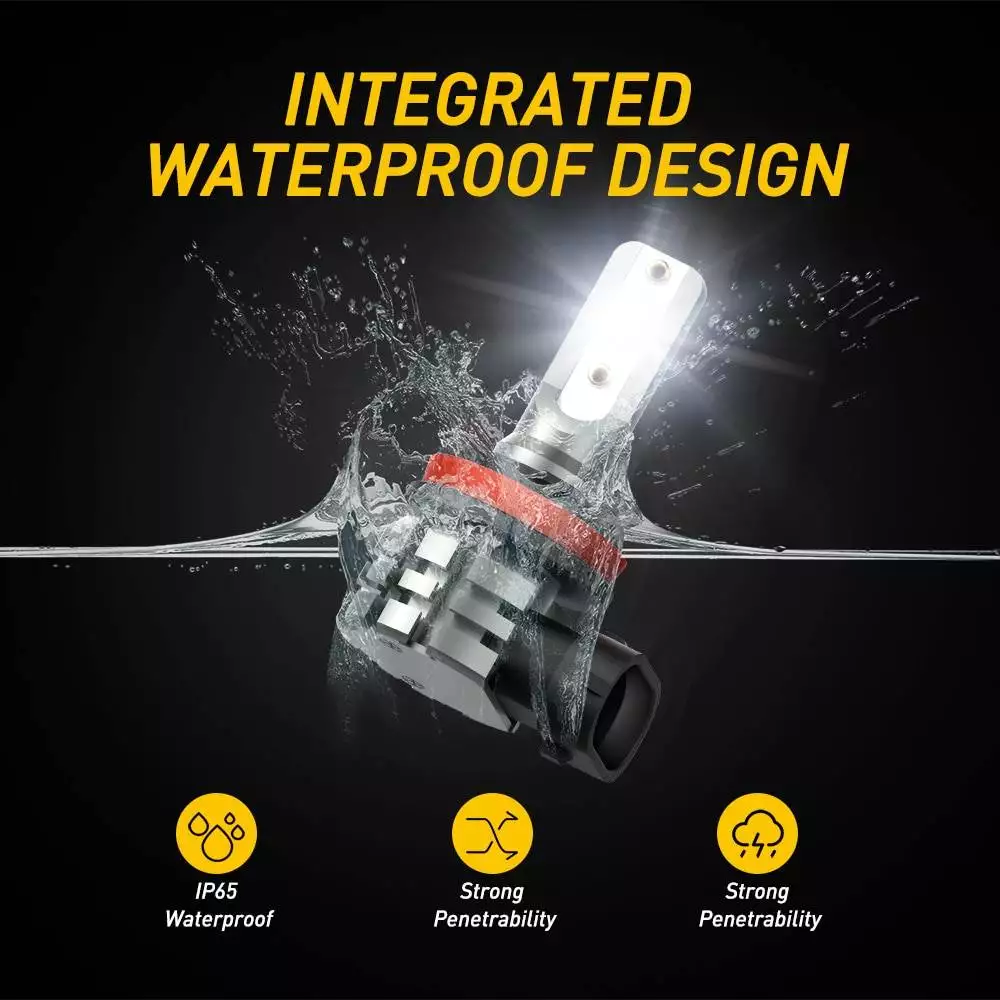 6000K White + 3000K Yellow Switchback
Just simple turn on/off and on again to switch the color .The default color is white light when starts .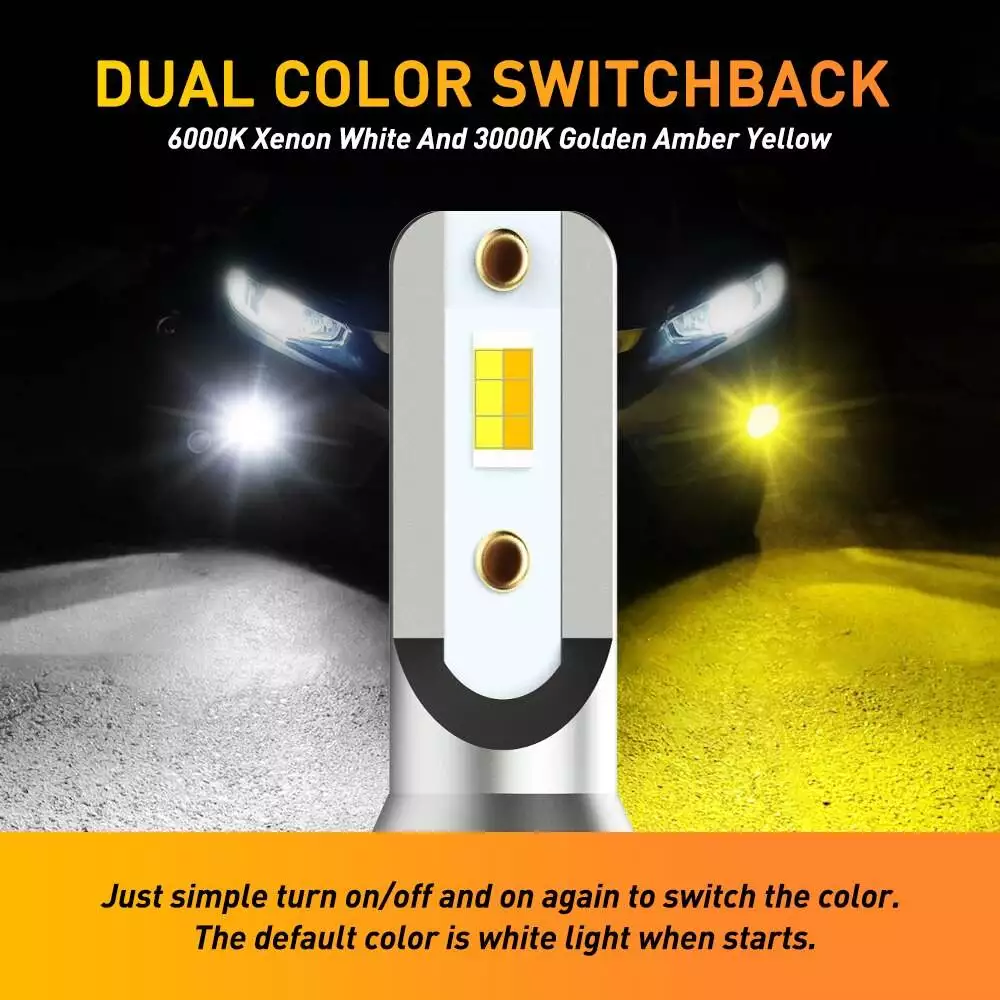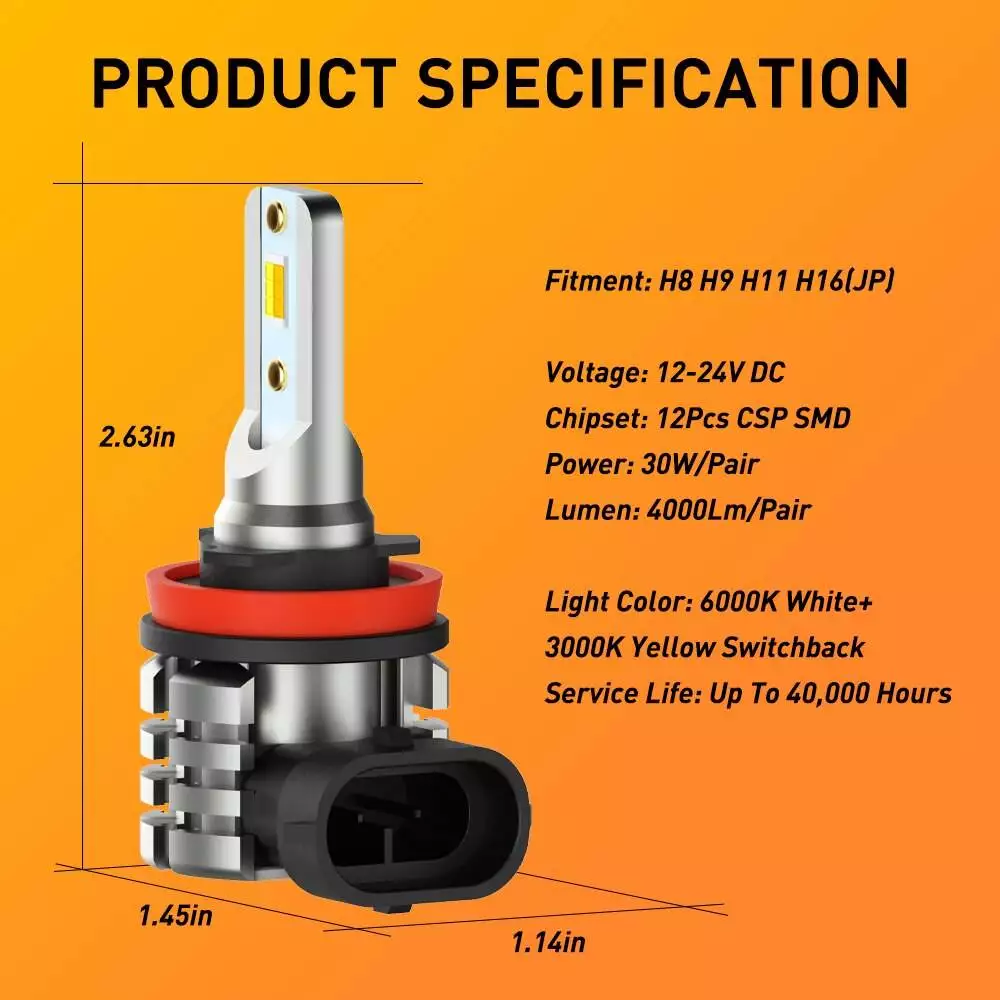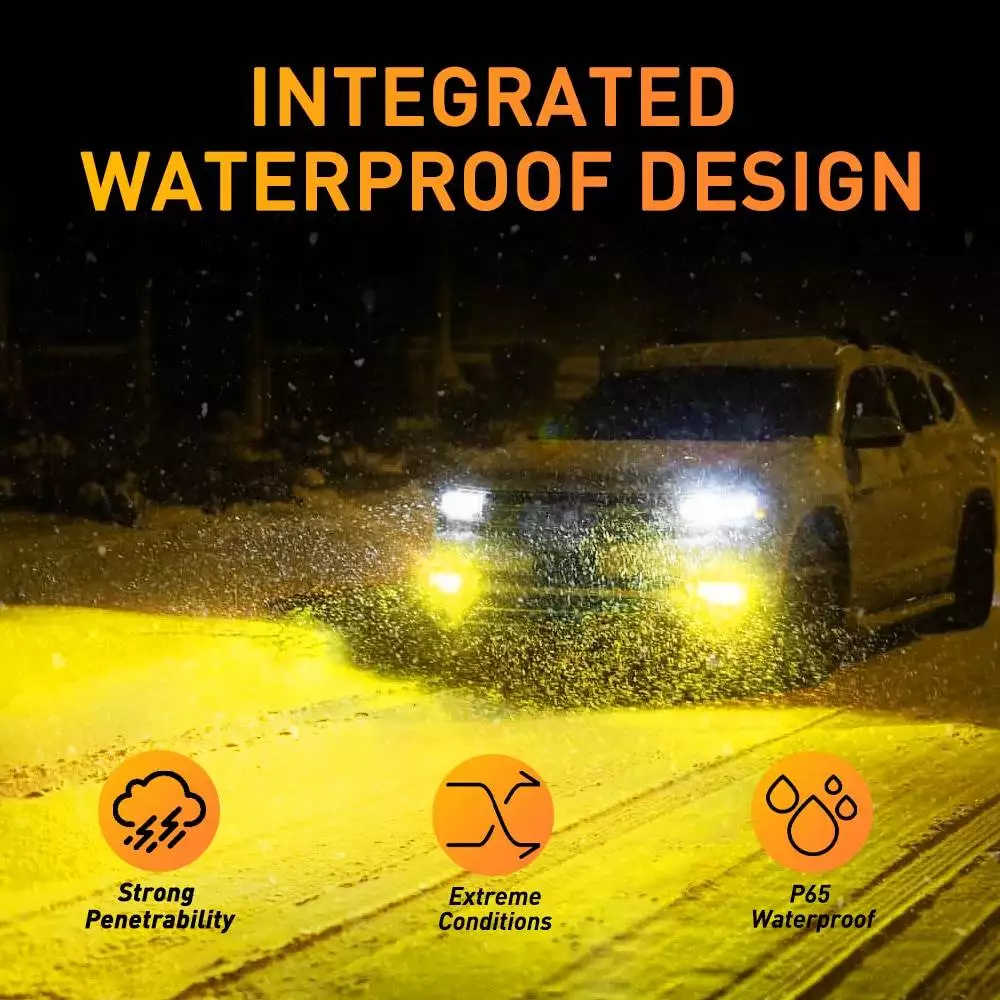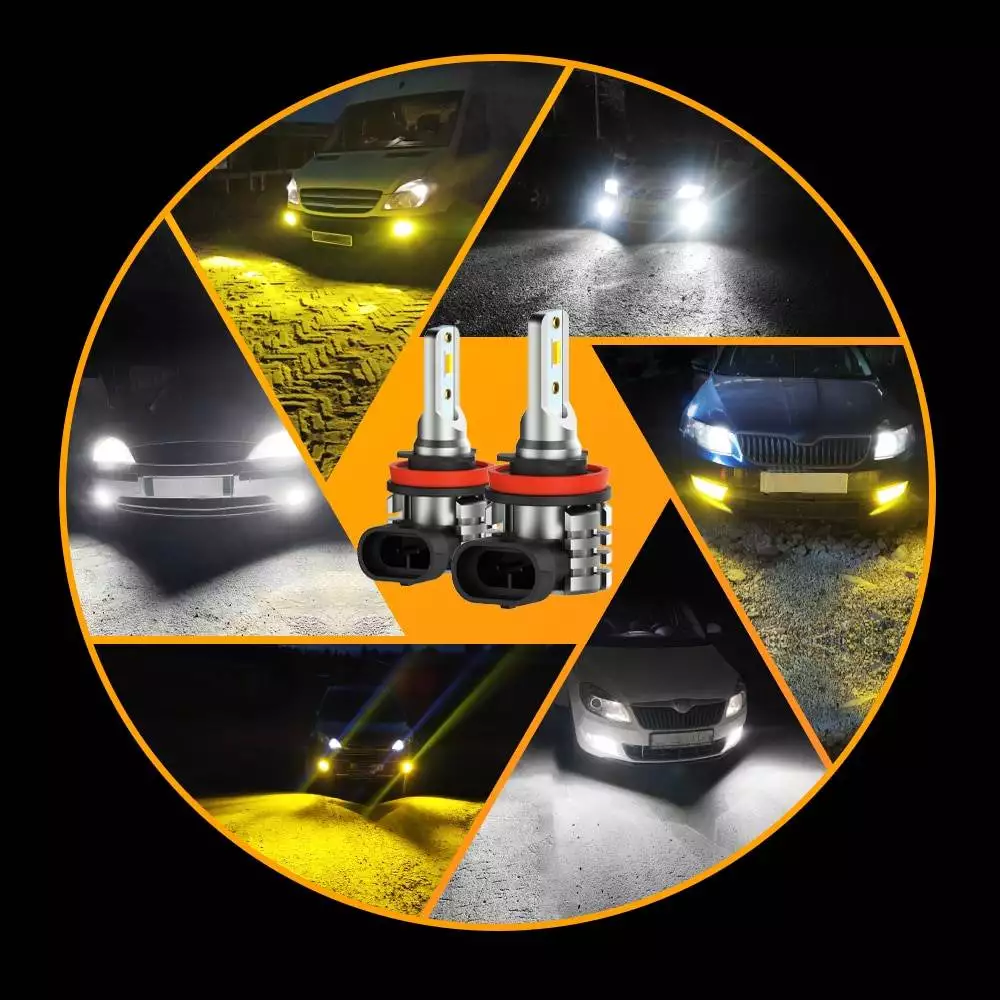 >> AUXITO LED 200%+ Brighter than Stock Halogen Bulb
● 2000Lm/bulb, 4000Lm/set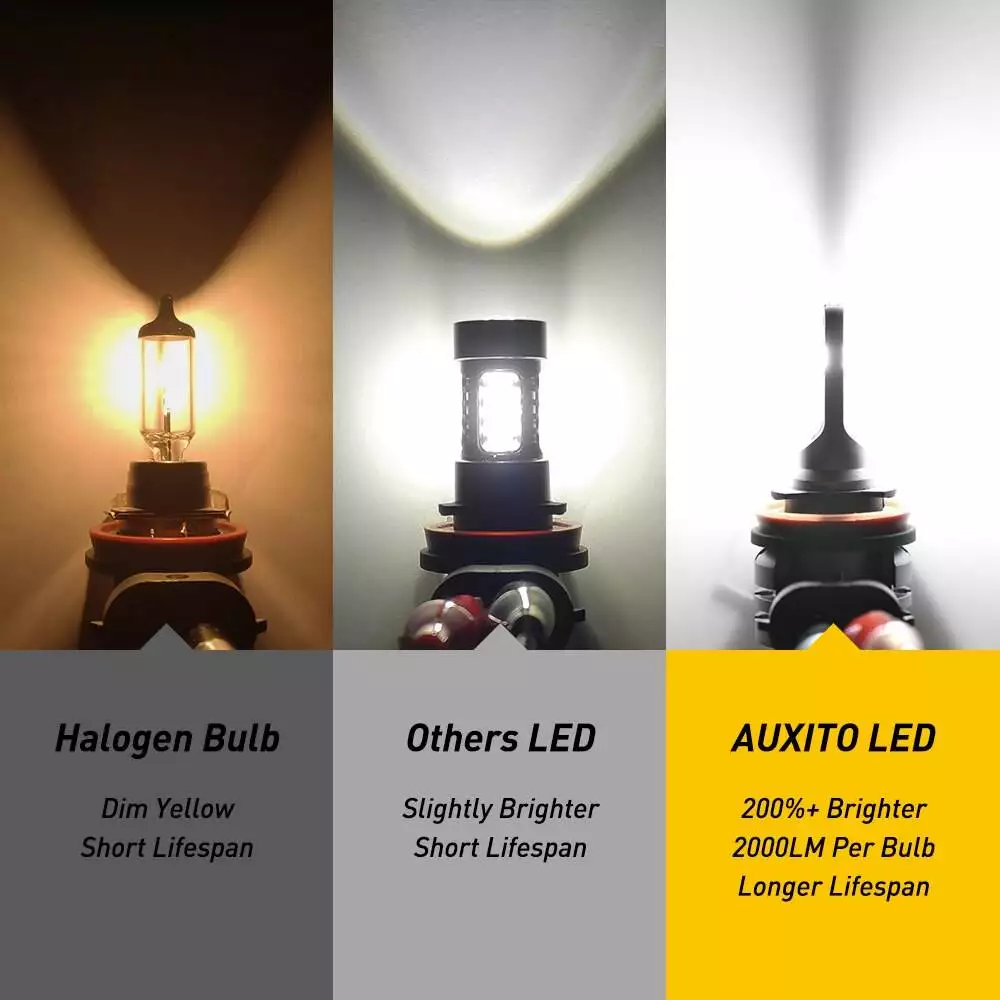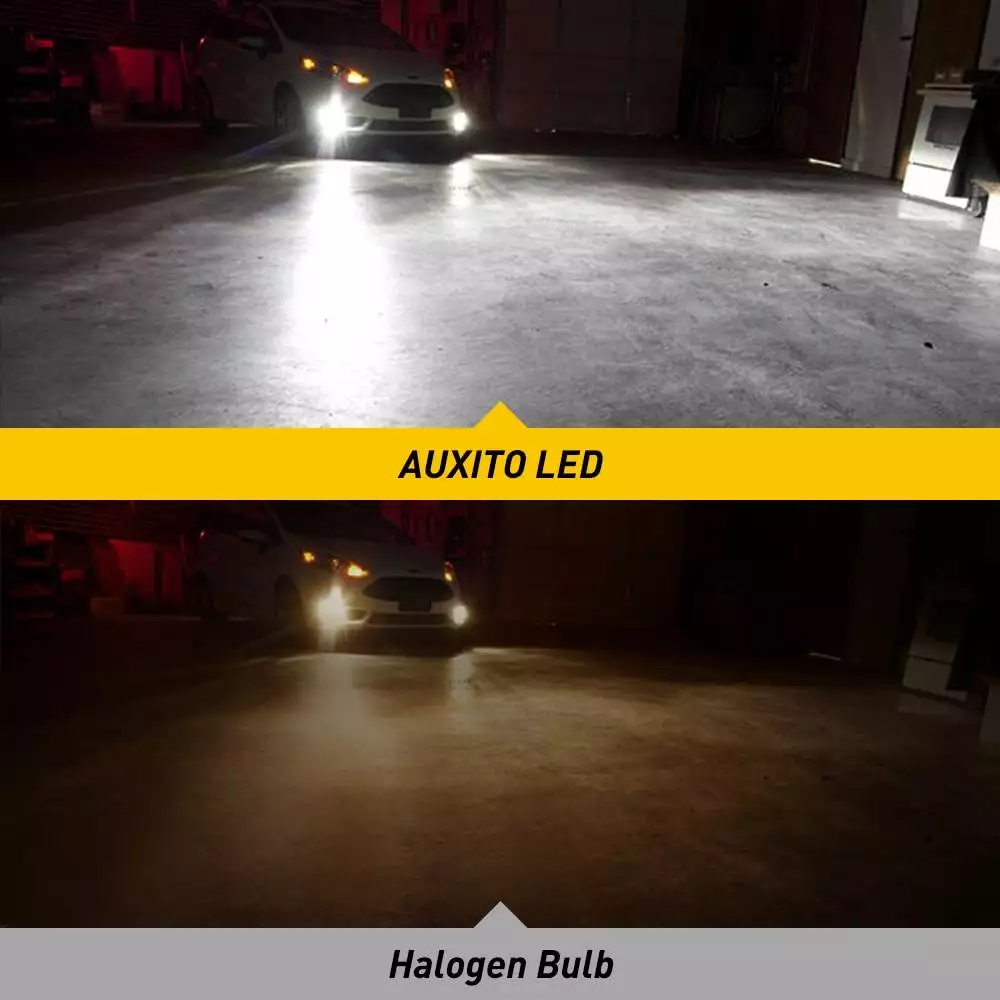 >> 2 Colors for You To Choose
● 3000K AMBER
● 6000K White (Super Bright)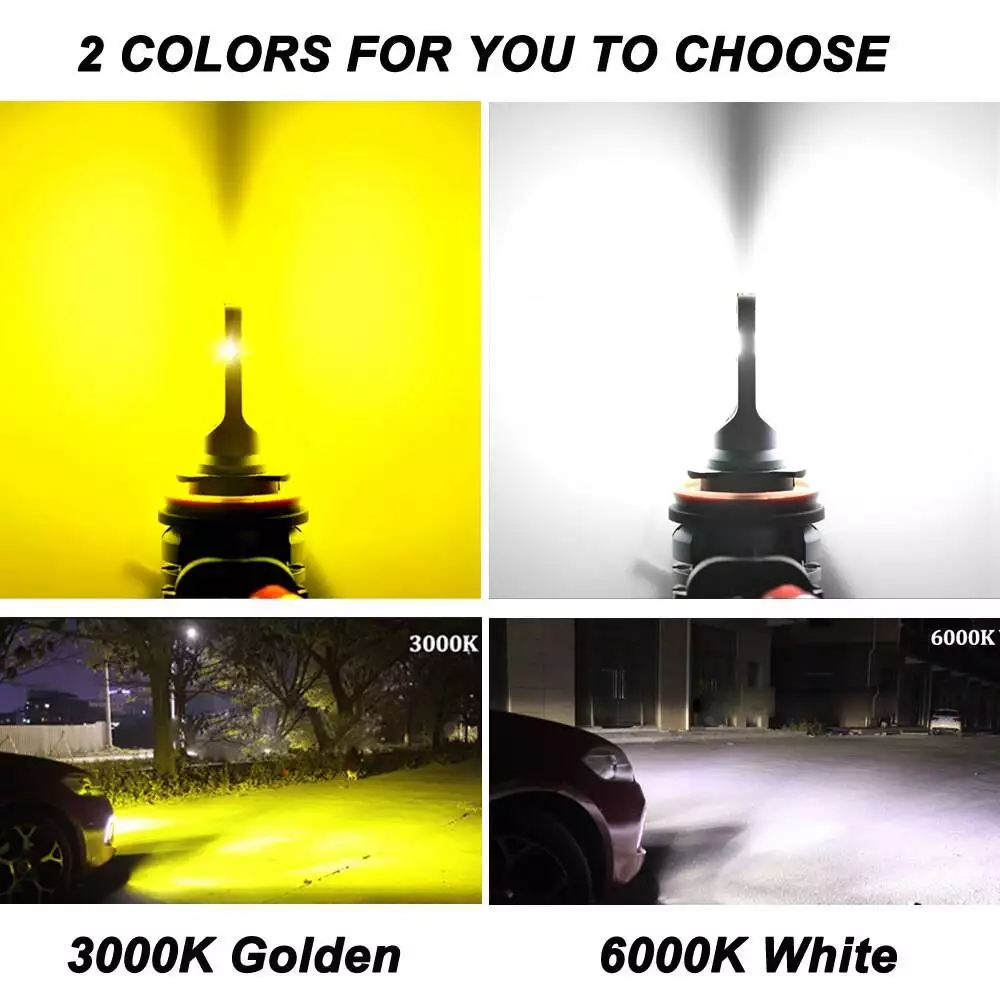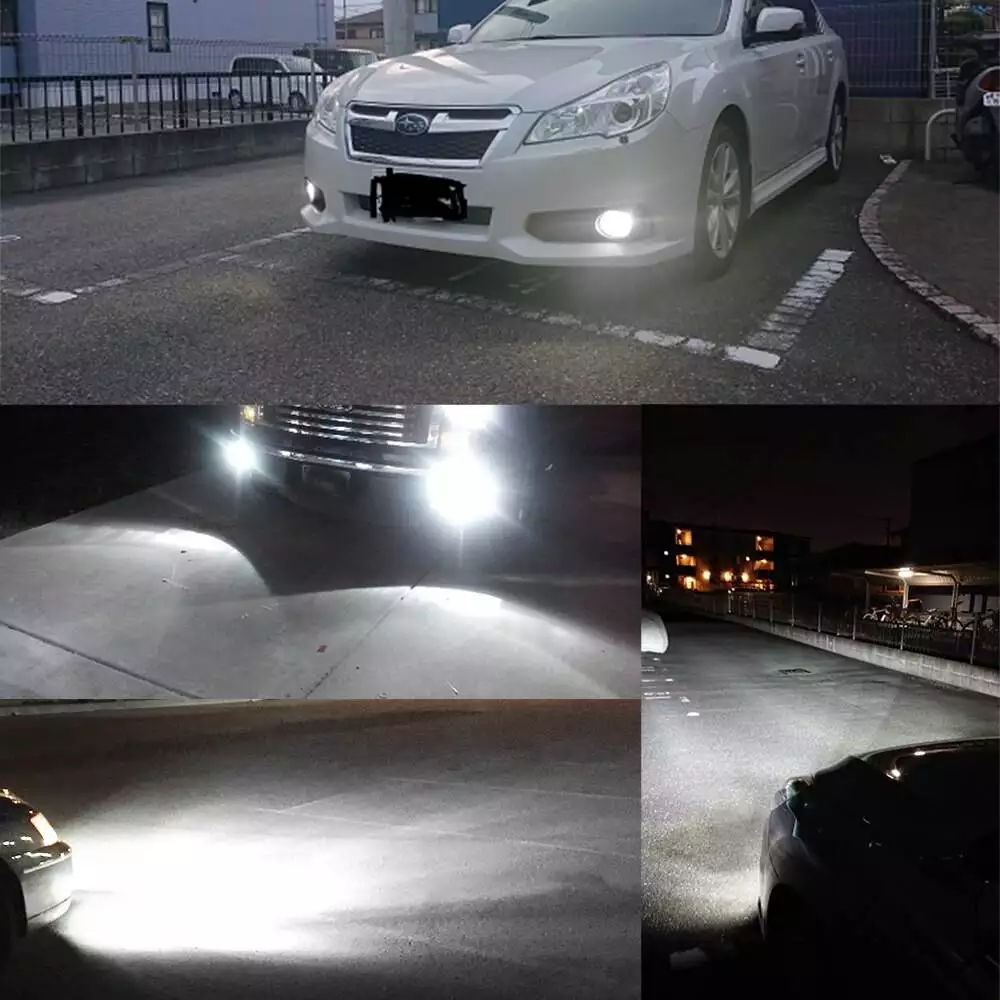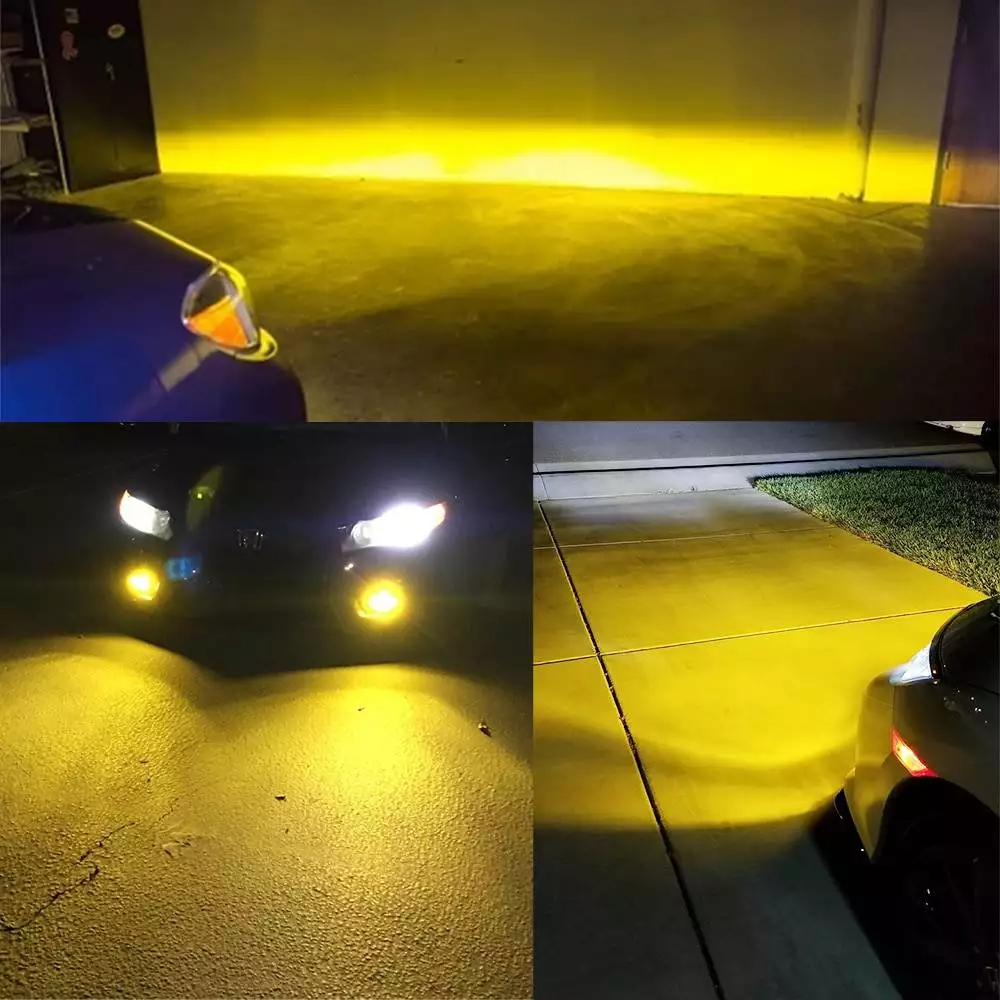 BUYER SHOW
5 Stars Customer Reviews — High Quality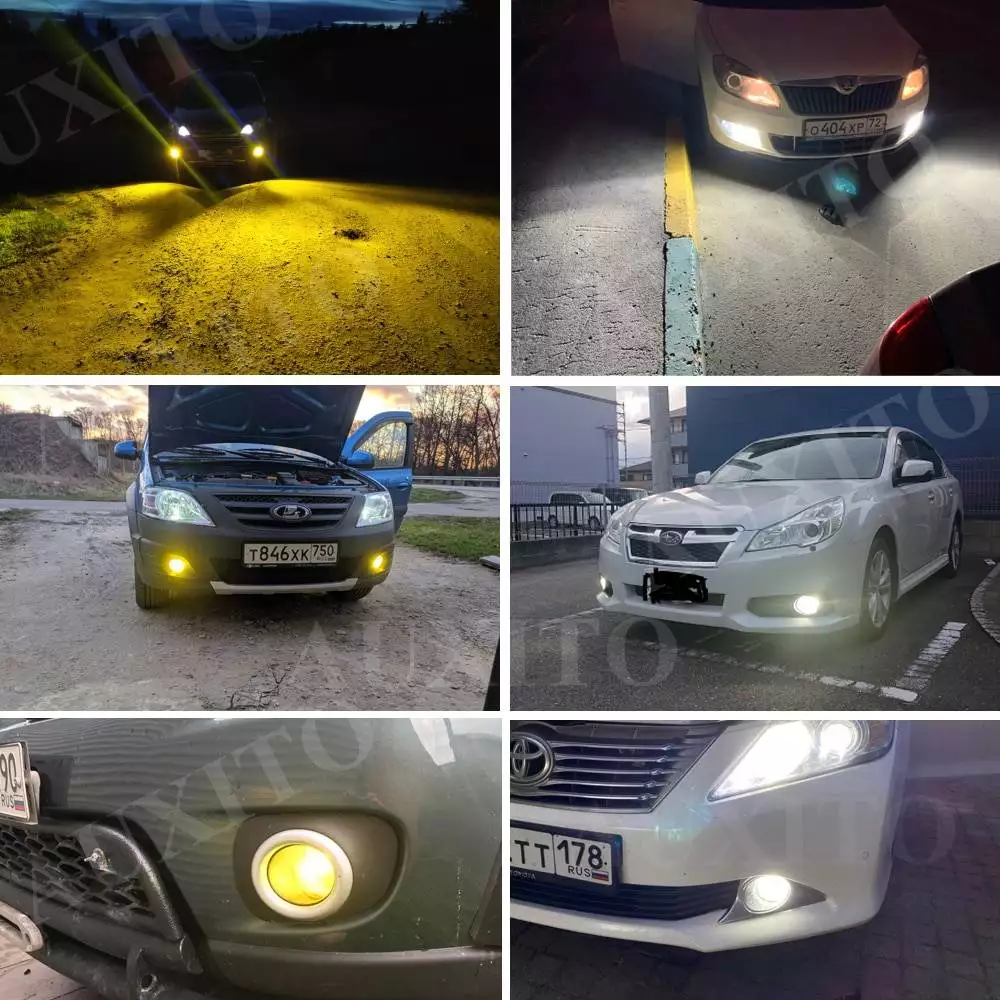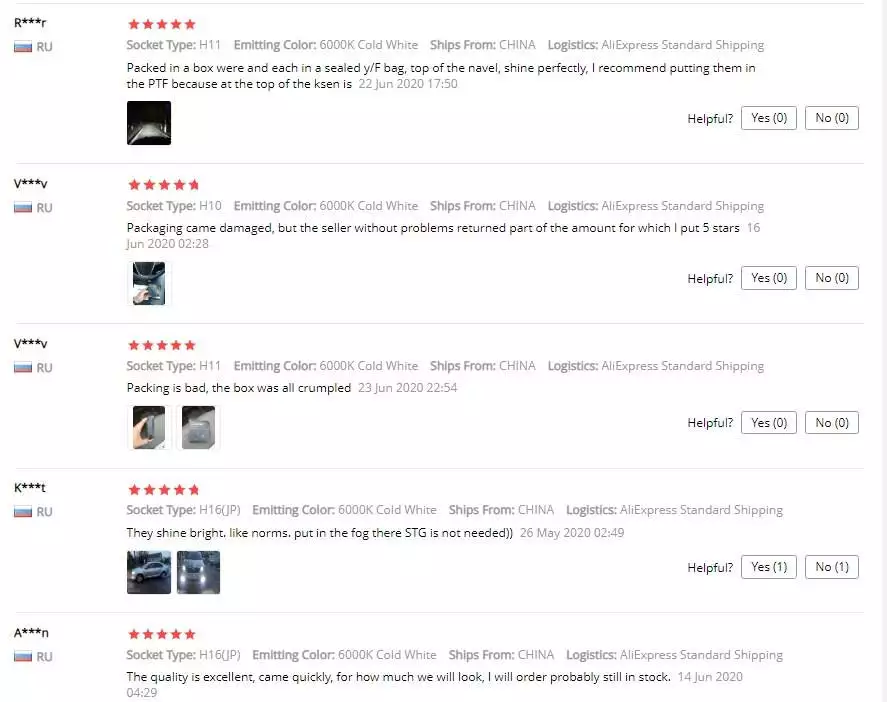 Q&A
Q: Does this bulb show error in my dashbaord?
A: The led fog lights compatible with 98%+ vehicles' system, but load resistors(decoder) may needed for some Europe or Amercian vehicles, like Dodge, Chrysler, Jeep, GMC, BMW, VW, Mercedes-Benz, etc. If you need the decoder, please contact us.
Q: Does this led lamp fit for my car?
A: Suitable, but you need to confirm the socket type of your original halogen bulb.
Q: When do you ship my order?
A: AUXITO will send the order within 48 hours (except the holiday) after the payment verification.
Q: Do I need to pay custom clearance taxes?
A: Yes, Consumers have the obligation to pay tax and clear customs. So all the buyers should do it consciously
Q: Can I trust the posted picture?
A: Yes, AUXITO promise the photos is 100% correspond with real product, If the product is not as described, we will refund to you. Note: Pls know that colors may be different due to variations between the computer monitors setting and naked eyes color difference
Q: Can I return the product if I don't like it?
A: AUXITO provide 15 days Free Return for 16 countries (Russain Federation, France, Spain, Netherland, Poland, South Korea, United Kingdom, United States, Australia, Canada, Germany, Italy, Brazil, Israel,Saudi Arabia, UAE). You may return items for any reason to one of our local warehouses, as long as they are unused, unwashed and in therir original condition-complete with the original packaging tages,etc.
Remember to select "Easy Local Return" as the return reason.
For the people who not belong to the 16 countries, we don't aceept free return the products unless you are willing to pay for the return shipping cost.
Q: Does this item have guarantee?
A: Yes, AUXITO provide 1 year warranty.
Warranty Terms:
1.This Warranty covers the defects resulting from defective parts, materials or manufacturing, if such defects are revealed during the period of 12 months since the date of purchase.
2.The warranty covers only the products delivered according to valid online orders, but not their installation.
3.The product is considered defective if it fails to perform the functions described in the above specification or exceeds the average nominal failure rate.
4.The warranty does not cover the normal reduction of light output and the shift of the light color temperature during the lifespan of the LED chips.
5.The warranty does not cover damage due to negligence, misuse, or improper installation.
6.The warranty lapses immediately when there are modifications or repairs done without prior permission from us.
Warranty claims:
Feel free to contact us to file a warranty claim, if you believe you are experiencing defective products. The warranty services will be provided promptly upon meeting the following conditions:
1.Cease the use of defective products and report the technical problems to us.
2.Provide the proof of purchase that matches the order number, product serial number or other numbers for product identification and date of purchase.
3.Photo or video of defective products, with at least one frame where the product item and its intact serial number are all captured.
Once a warranty claim is validated, we will send you a replacement, or make a partial or full refund according to the severity of defects. We reserve the right to charge the cost for delivering a replacement.
Please contact AUXITO customer service team for further assistance.